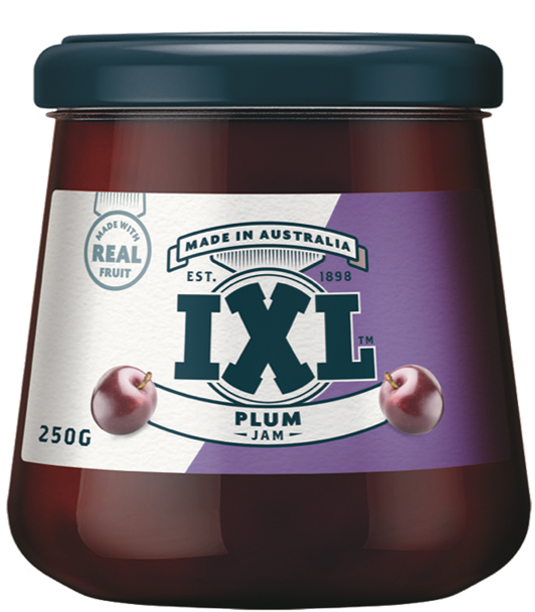 IXL Jams
IXL Classic Plum Jam
250g
IXL Classic Plum Jam is Australian made with over 120 years experience. Gluten free with no artificial flavours or preservatives.
Online stores that stock this product
Nutritional Information
Nutrition
Avg Qty
Per 100g
Avg Qty
Per Serving
Energy
542kj
81kj
Protein
0.2g
<0.1g
Fat, total
0.1g
<0.1g
– saturated
<0.1g
<0.1g
Carbohydrates
30.6g
4.6g
– sugars
29.8g
4.5g
Sodium
9.7mg
<5mg
Ingredients
Sugar, plum (40%), gelling agent (fruit pectin), food acid (citric).
Become a stockist today
Please contact us for more information about stocking Henry Jones Foods today.